iOS 17 or iPhone 15 Battery and Performance Issue
The performance and battery drain seem to be inevitable for Apple users with the newer versions of iOS. However, on the brighter side, Apple always gets around this issue by releasing updates. Still, sometimes it can be delayed, resulting in iPhones with excessive battery drain and bugs, rendering them difficult to use.
Suppose you have recently updated to iOS 17 or purchased an iPhone 15. In that case, this guide is for you as we discuss the potential fixes that can get you around battery drain and performance issues until the new software update is released from Apple.
RELATED: iPhone Overheating: The Why and How to Fix
Addressing iOS 17 and iPhone 15 battery/performance issues
iOS 17 & battery performance
During the early releases of iOS 16, many iPhone users have expressed their concerns with the battery drain and poor performance, especially with the older iPhones.
Soon, iOS 16 was steadily improved, and iPhones started performing better. For instance, the iPhone 14 Pro Max has a battery life of 23 hours and 42 minutes, and the 13 Pro Max has a battery life of 23 hours and 30 minutes on iOS 16, according to Statista.
However, iPhones with such exceptional battery life have been struggling to provide a decent battery when updated to iOS 17, and this has started discussions on r/iPhone and Apple Developer Forums.
While a few weren't affected by the update, several people have claimed that battery life has decreased significantly and were facing bugs.
iPhone 15 & battery performance
Considering the iPhone 15 is new, unfortunately, the room for fixes hasn't been open yet, and while the performance has steadily increased with the iPhone 15 series, the heating on the Max variant is making it difficult to use. Hence, one has to wait for the new update from Apple.
However, worry not, as we have a few precautions and tricks up our sleeve. So continue reading to get rid of the battery and performance issues on iOS 17 and iPhone 15 series.
Tips to control battery drain
Experiencing battery drain can be frustrating, especially when you have been waiting to experience the iOS 17 on your iPhone.
Here are some practical tips with steps for each to help you manage and control battery consumption, ensuring that your old iPhone or the new iPhone 15 series remains powered for longer.
Update your apps
Keeping apps updated ensures they are optimized for the latest iOS, reducing unnecessary battery drain.
Start by opening the App Store on your iPhone.
After you're in the App Store, tap on your Apple ID icon in the top-right corner.
Now, navigate to the Available Updates section and, if possible, update all available apps.
Identify battery-consuming apps
Identifying and managing apps that use a lot of battery helps you control excessive energy consumption.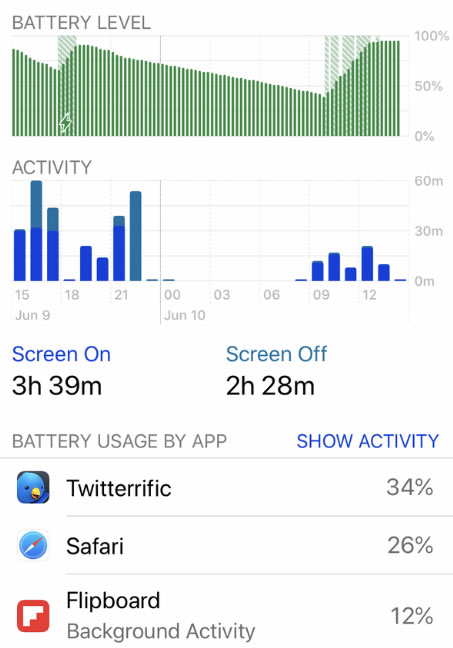 Start by navigating to Settings on your iPhone from the app menu.
Once the settings are loaded, swipe down and tap on Battery.
Now, analyze the apps and their battery usage. If you find any suspicious, reset or uninstall the app.
Disable background app refresh
As the name suggests, disabling the Background App Refresh feature prevents apps from updating content in the background, saving battery life.
Open the Settings on your iPhone, and once loaded, navigate to Generaland tap on it.
Once you're in, you will find several settings, so look carefully for Background App Refresh.
Check the apps enabled in Background App Refresh and disableit for non-essential apps.
Enable low power mode
Enabling Low Power Mode reduces background activity and limits excess power consumption, extending your battery life.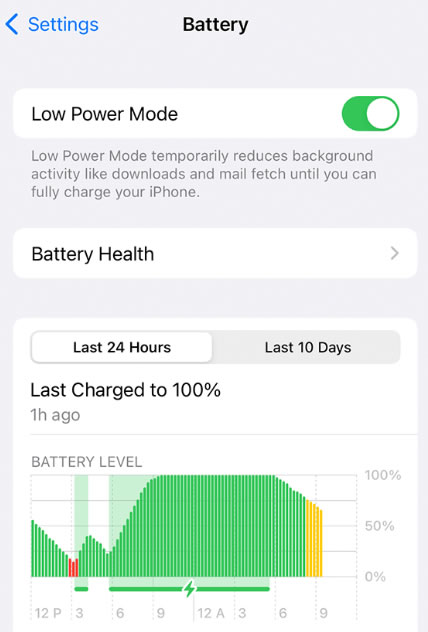 Start by navigating to Settingson your iPhone from the app menu.
Once the settings are loaded, swipe down and tap on Battery.
After you're in battery settings, look for Low Power Mode andenable the toggle beside it. 
Turn off location services
Usually, location services use GPS, which is the main reason behind a lot of energy loss. Hence, turning it off when not needed saves battery.
Open the Settingson your iPhone, and once loaded, navigate to Privacy and tap on it.
From the list of options, navigate to Location Servicesand turn it off.
RELATED: Top GPS Location Changer Software for iPhone
Turn on auto-brightness
Auto-Brightness adjusts the screen brightness according to the ambient light, which can conserve battery life.
Start by opening the Settings app on your iPhone.
Once inside settings, scroll down and tap on Accessibilityto access more options.
Doing so, you will find many options, look for Display & Text Size and tap on it.
Now swipe down, navigate Auto-Brightness, and toggle the switch next to it.
Enable dark mode
Considering iPhones have been using OLED and AMOLED screens on most of their models, turning Dark Mode uses less power, potentially saving battery life.
Start by navigating to Settings on your iPhone from the app menu.
Once the settings are loaded, swipe down and tap on Display & Brightness.
Now, from the two themes displayed under Appearance, choose Dark to turn on Dark Mode.
Remove unnecessary widgets
Widgets consume a lot of battery, considering they update continuously update content. Hence, removing unnecessary ones helps preserve the battery significantly.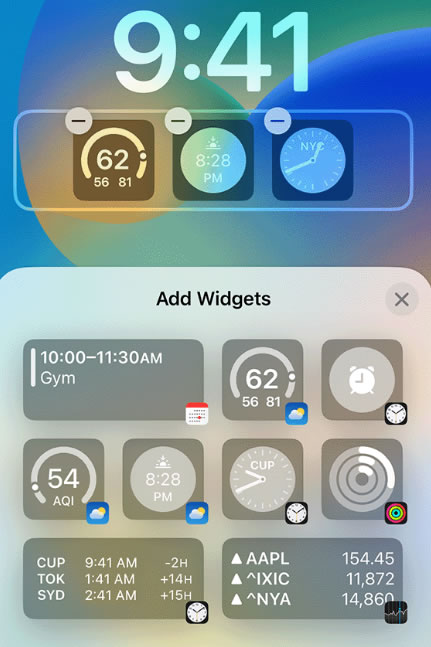 For homescreen:
Touch and hold the widget you want to remove, then tap Remove Widget, and confirm by tapping Remove again.
For lockscreen:
Start by touching and holding the Lock Screen until the Customize button appears, and tap on it. Now, select Lock Screen, and finally, tap the Remove button to remove a widget.
Enable optimized battery charging
Optimized Battery Charging learns your daily charging routine and slows down battery aging by avoiding keeping your iPhone at 100% charge for extended periods. As a result, with better battery health, the battery drain can be controlled significantly.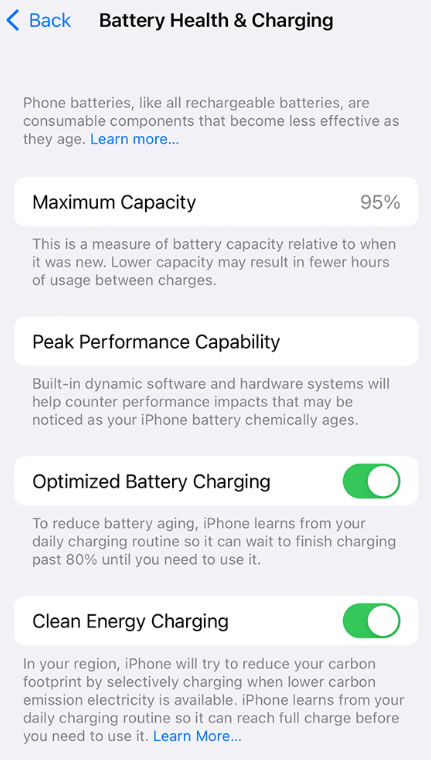 Open the Settings on your iPhone, and once loaded, navigate to Battery Health & Charging and tap on it.
Now, from the list of options, toggle Optimized Battery Charging.
By following these tips, you can effectively manage and reduce battery drain on your iPhone 15 or older iPhone running iOS 17. While following these, wait for software updates from Apple and install them to enhance battery life further.
Fixes for battery and performance issues
While the above-listed tips were proven to enhance battery life significantly, none of them fix the issue. To use the iPhone like it was intended without battery and performance issues, it needs to be addressed immediately, which we have done with the below fixes.
Note: Before proceeding with the below fixes, there is a high possibility of data loss. Hence, back up your iPhone either to the iCloud or to the iTunes/Finder.
Downgrade iPhone
Apple develops iTunes/Finder to manage Apple devices through it. While it is used by many for basic needs like backing up devices, syncing music and files, etc., its uses go beyond, where one can restore their device and fix issues.
Here are steps to downgrade your iPhone iOS software. If you're lucky, you can get through the restoration via iTunes/Finder. However, in case you restored your iPhone with the wrong IPSW file, the iPhone cannot be used anymore as it is bricked.
Perform system repair
The above fix is effective with the iPhones prior to the iPhone 15 series, as they are released with iOS 17 straight out of the box and cannot be downgraded to iOS 16.
In such a scenario, 3rd-party system repair tool like Dr. Fone comes to the save as you can repair your iPhone 15 series and even older iPhones that are on iOS 17 by not downgrading but repairing them by restoring.
1. Download and install Dr.Fone.
2. In the main interface, you will find different tools, from which click System Repair.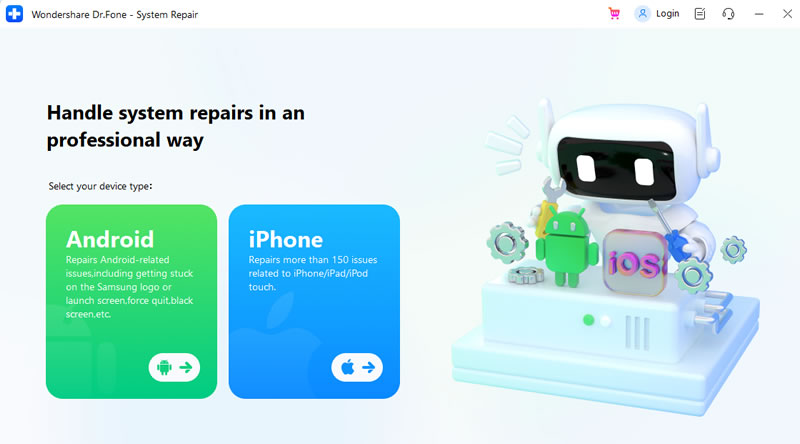 3. On clicking iOS Repair, you're asked to pick a repair mode. We suggest picking "Standard Repair," considering it addresses and fixes most issues.
4. Now, you're asked to put your iPhone in recovery mode. Refer to the on-screen instructions, and once you're confident that you've done it right, tap on Enter Recovery Mode.
5. The rest of the process remains the same as the above approach, as we're dealing with flashing firmware on the iPhone.
If you're done with all the steps, you have successfully repaired iPhone 15 or an older iPhone running iOS 17. While this issue can fix battery and performance issues, if you continue to face the issues, wait for the next update or reach out to Apple Care.
Conclusion
This guide offers valuable tips and fixes for iOS 17 and iPhone 15 users facing battery and performance issues. From updating apps to using tools like Dr.Fone, the guide covers a range of solutions.
Remember, backing up your data is mandatory before performing fixes. To conclude, while waiting for Apple's updates, these steps can help enhance your iPhone's efficiency and battery life.