Forgot iPhone Passcode? You'll Love These Top iPhone Unlockers
Mobile   •  April 11, 2020
IPhone passcodes were one of the greatest types of protection way long before Touch ID and Face ID. There was just one thing wrong with it.
People used very common passcodes which put their phones at risk. I'll admit – I've never thought using 0000 as a passcode would get me in any trouble, right?
Not only it was super easy to unlock my iPhone with such passcode, but most importantly – I didn't have to deal with a complex passcode I could've probably forget.
I know dozens of people who simply forgot their passcode for multiple reasons. It happens to the best of us but what happens then?
Apple has a pretty complex way of recovering your iPhone. It's not impossible – but let's say it's fairly complicated.
And here you are – wondering if there are any easier ways to do it, right?
Well, truth to be told – there are easier ways, so yes, you're in the right place! Down below, you'll find our top 3 picks that might save your life and even a couple of competitors that aren't a bad choice either.
Therefore, keep on reading as this article might have everything you need to solve your problems. But let's start first with technicalities!
Quick jump to…
Is an iPhone passcode unlock legal?
I've just mentioned how I have a couple of solutions for you – but are you completely safe to use this software or it might get you into trouble?
Some people might not even care at this point, and there are dozens of you who are fully ready to get into it.
I know that forgetting your iPhone passcode can be extremely frustrating. But did you really forget your own passcode?
Here's the catch.
iPhone unlock is completely legal as long as you are using it on your own iPhone. But if you are taking advantage of this software to unlock someone else's iPhone for your own benefit – this would be considered illegal.
So let me ask you the question again – are you really about to learn how to retrieve a passcode for your own iPhone?
If the answer is what I am hoping it is – let's get going!
The first one the list is personally my favorite software which is also the most efficient one – so keep on reading to find out how it could help you get out of trouble.
Oh, and how do I even know about this software?
Well, it was back when iPhone 4S was the newest model and long story short – iMyFone LockWiper got me out of trouble.
Forgetting a passcode on a brand new phone you hardly deserved is the last thing you want to happen. On the bright side, my technical skills helped me overcome this problem without getting into trouble.
And if you're in a similar situation I was in – you can rest assured knowing that the options below are exactly what you need!
Now, you could've noticed how big of a fan I am when it comes down to iMyFone LockWiper but how quickly will this software be able to get you out of the "jam"?
Depending on your internet connection, it could take between 1 to 3 hours. And why is the internet connection important?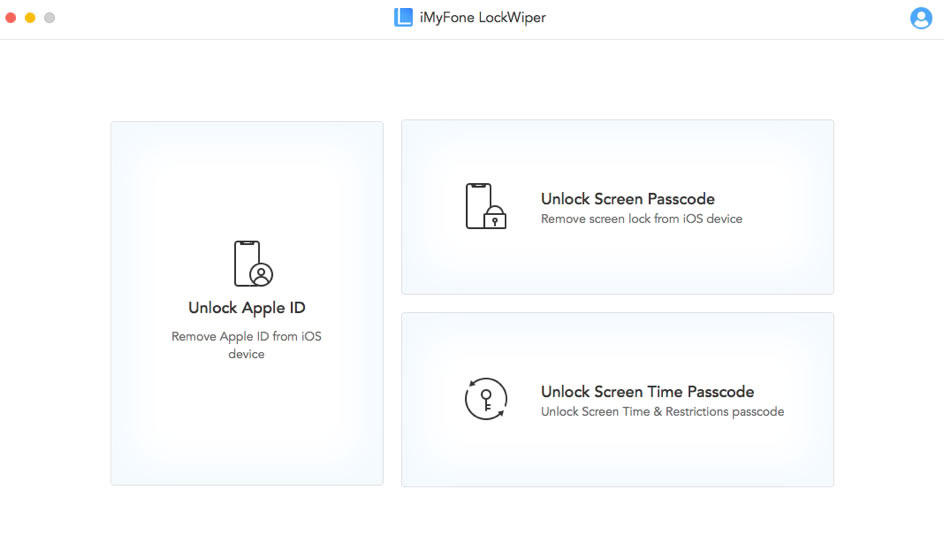 To unlock the passcode on your iPhone using iMyFone LockWiper, you have to understand that it will erase all data on your iPhone. This isn't a problem – all you have to do is create a backup on your computer or iCloud.
But the issue is that once you connect your iPhone to iMyFone LockWiper, you will have to download the firmware for your iPhone. Therefore, depending on your internet connection, this could take anywhere between an hour to three hours.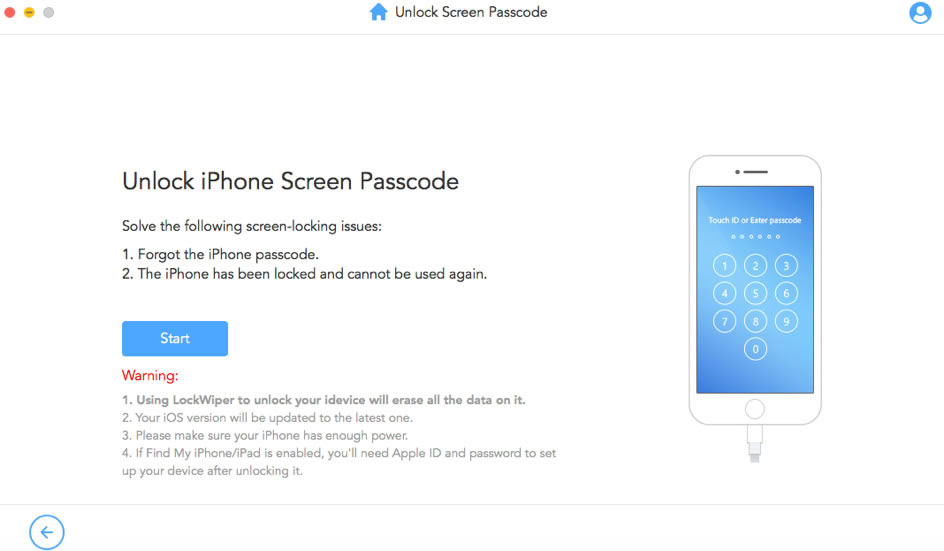 After you have needed firmware on your computer – you will need a bit of time to extract it as well, so take this into consideration.
The good news is – once you do these two things, it should be a smooth ride from there. When you start the unlocking process using iMyFone LockWiper – it will take only about 10 minutes from there.
In just 5 to 6 clicks – I was able to get started with the unlocking process and I was even able to forget about it until I received a successful unlock notification.
Connect your iPhone with a USB cable, install & open the software, choose "Unlock Screen Passcode" and follow the instructions from there. It's as simple as this.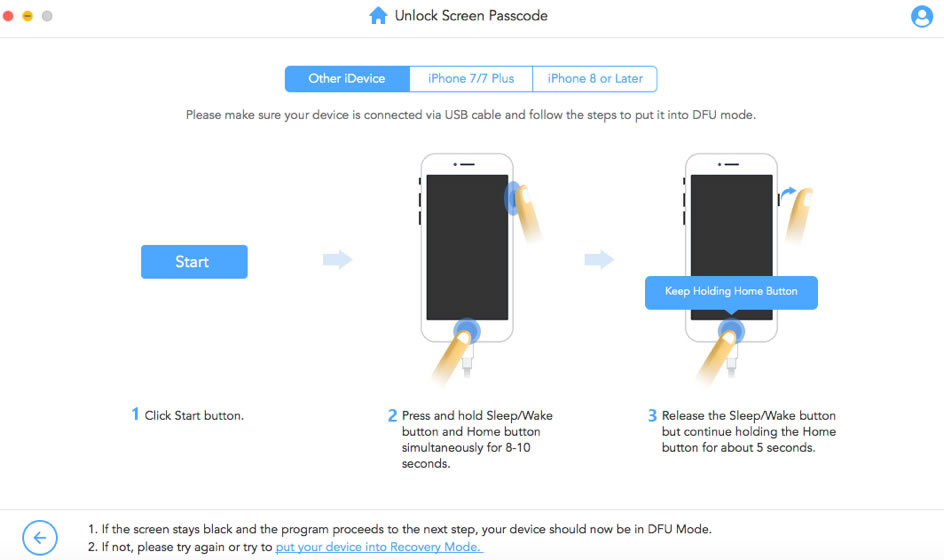 Would I recommend it even if you are in a hurry? Most likely.
It's the fastest it gets – and if you're lucky enough to have a quick internet connection, the whole process could last about 30 minutes at most.
Pros
Step-by-step guidance inside the software.
Only takes 3 steps to unlock passcode on your iPhone.
Verification in place ensures that you don't accidentally continue with the process unless you are really prepared.
It's very easy to use.
Cons
You will have to allow the software to erase your data from your iPhone.
Might take a lot of time for slow-internet users due to firmware download.
Price
Basic plan supports 1 device – $39.95
Family plan supports 2-5 devices – $59.95
Multi-user Plan – a choice between 6 to unlimited devices – from $79.95 to $349.95
Dr.Fone is a very similar option to the iMyFone LockWiper and that's one of the reasons it's listed as "also great". The other reason is its efficiency.
The process is almost identical.
You have to connect your iPhone to your computer via USB cable, download & open the Dr.Fone Screen Unlock software (which is available for both Windows and Mac OS), and follow the on-screen instructions.
Once you're faced with the Dr.Fone interface, you will have to choose the Screen Unlock option.
You'll notice that Dr.Fone has a lot of features which might be useful for solving different kinds of problems.
However, if they're not useful for you – you won't need to download them. Instead, just head to Screen Unlock and this will be the only Dr.Fone feature downloaded to your computer.
Screen Unlock has a couple more steps than iMyFone LockWiper since Dr.Fone isn't as good at automatically detecting your iPhone model and firmware version.
Instead, you'll have to choose your own iPhone model, and press a couple of buttons as instructed on the screen to continue with the screen unlocking process.
Dr.Fone definitely features a couple of additional steps when it comes down to security, but that's a great way to ensure no one wipes their iPhone accidentally.
So how long will Dr.Fone Screen Unlocking process take you?
Since you will manually have to input your iPhone model to find and select a correct firmware version – this might take you a bit longer than if you used iMyFone LockWiper.
However, once you're done with the initial step – you will have to wait for the firmware to download and the screen unlocking process to finish.
With my relatively slow internet connection, it took me about 3 hours to finish everything. Most of the time was taken up by firmware download.
Screen unlocking is quick (takes about 15 minutes) and it's very similar to the unlocking process of iMyFone LockWiper.
Pros
Quick screen unlocking process.
Plenty of additional features.
Suitable for both iOS and Android phones.
Increased security steps.
Cons
Requires you to manually choose your iPhone model.
Firmware download can take a lot of time.
Price
1-year License – supports 1 to 5 phones – $69.95/year
Lifetime License – supports 1 to 5 phones – $79.95/year
1-year Business License – supports an unlimited number of phones – $399
When was the last time you got a chance to use a forensic toolkit? Elcomsoft software doesn't only sound attractive, but it actually is attractive.
Its interface? Not so attractive.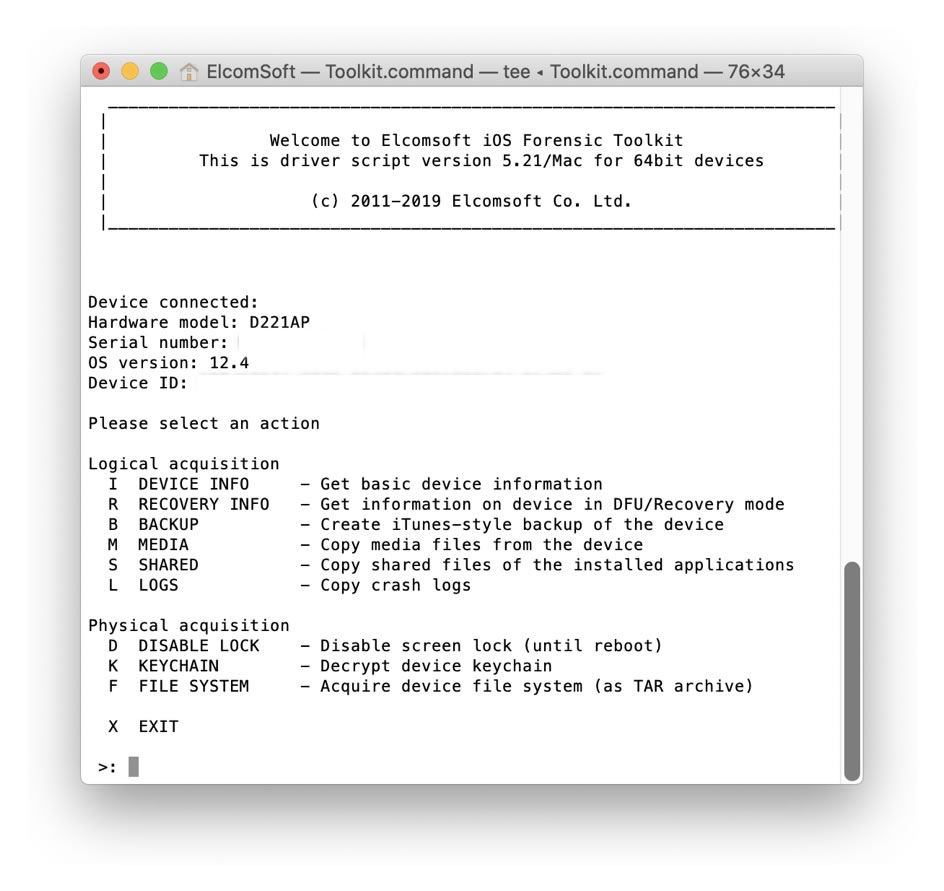 But it's still a very efficient software which is one of the reasons it's our honorable mention in this post.
Since it is a toolkit, it features a lot more than a simple screen unlocking feature, but I'll focus on the screen unlocking here for the purpose of this post.
In order to get Elcomsoft iOS Forensic Toolkit to work, you will have to install it on your iPhone first before proceeding.
I find this software to be one of the most straight forward software out there to unlock a passcode since it didn't require me to wipe my iPhone in order to unlock the passcode.
I really like that I even had the choice between unlocking the passcode or simply disabling the screen lock until the reboot. I even had the chance to recover my passcode which actually told me my passcode combination.
This helped me recover my forgotten passcode within 5 minutes, including the installation time.
Needless to say, it's not named as a forensic toolkit without a reason. You shouldn't underestimate the simple command interface since this software can do almost anything you might need.
What's the catch, you might wonder?
The price.
It's a very expensive software made for professionals so even though it's the quickest one on our list – it might not be affordable for everyone's budget.
Pros
Simple & easy to use.
The quickest way to recover a passcode.
Doesn't wipe the iPhone clean.
Has pretty powerful additional features.
Cons
Comes with a hefty price tag.
The interface is very outdated.
Price
Competition and comparison
If this software doesn't cut it for you – there's still nothing to worry about.
No matter how scary it might seem to be unable to use your phone – it's not over yet.
Why?
Because I have 5 more unlocking software that could save your day so keep on browsing until you find the one that will do the trick.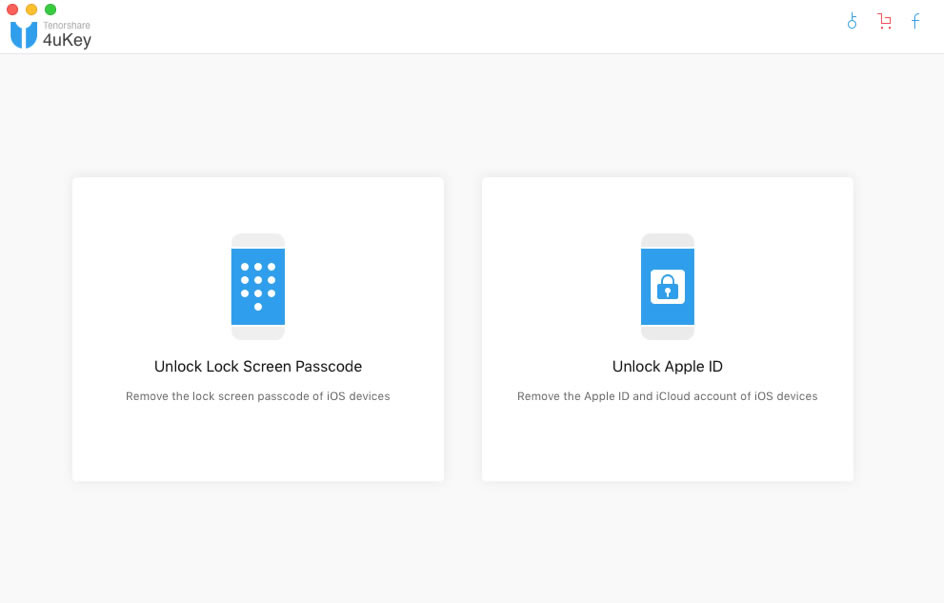 Tenorshare4uKey is another efficient passcode unlocking software I came across and what caught my attention is its simple 3-step process.
All you have to do is connect your device, download the correct firmware package, and start the unlocking process.
The process works on the same principle as other unlocking software such as iMyFone LockWiper and Dr.Fone Screen Unlock.
Needless to say, I was able to have my iPhone unlocked in under 10 minutes. But if you don't have a firmware pre-downloaded to your computer, you will end up spending anywhere between an hour to three hours before unlocking your iPhone.
Price
Trial version – free
1 month license supports up to 5 devices – $45.95/month
1-year license supports up to 5 devices – $49.95/year
Lifetime license supports up to 5 devices – $59.95/one-time
Unlimited number of devices – $399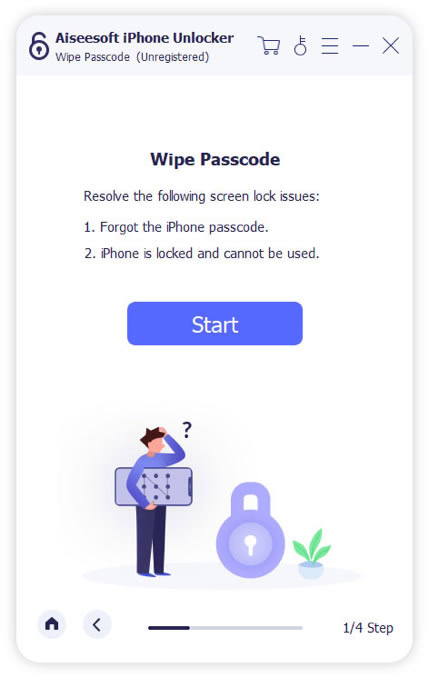 Aiseesoft iPhone Unlocker works in a similar way to both iMyFone LockWiper and Dr.Fone Screen Unlock- however, it has a couple of additional features that might help as well.
If you've forgotten your password, Aiseesoft iPhone Unlocker can easily solve the issue by wiping your iPhone down.
But what I've noticed is that even when my iPhone was disabled due to several wrong attempts – this software was still able to wipe my iPhone clean with no questions asked.
To me, it seems like Aiseesoft specializes in passcode unlocking since they can even help users who have broken their screen and/or can't type in the passcode.
Even though I haven't tried features other than passcode unlocking, it's good to know that Aiseesof thas features that could help solve problems with Touch ID and Face ID as well.
Price
Trial version – free
1-year license supports up to 6 devices – $29.97/year
Lifetime license supports up to 6 devices – $41.97
1-year business license – a choice of 6 to unlimited number of devices – from $38.35 to $239.40
3. iCloudin (Windows, Mac OS and Linux)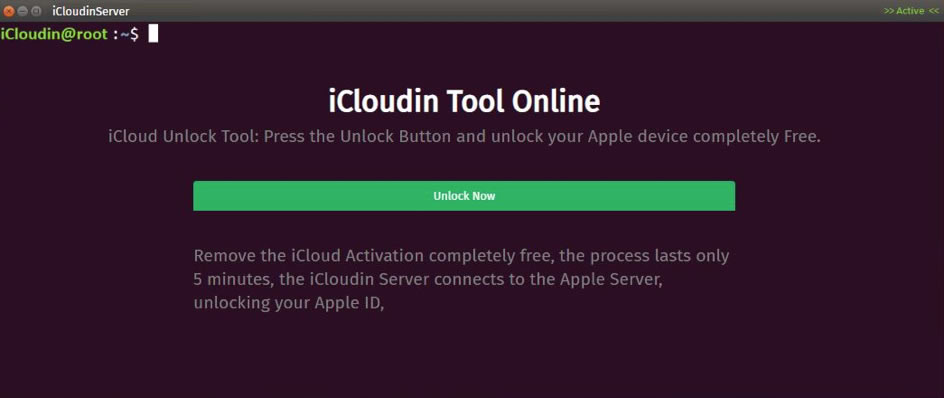 iCloudin is software that's made for all users who have been locked out of their iCloud on the iPhone – but it also has the ability to unlock the passcode.
I find this software to be decent, but in order to be able to use it – you have to run it together with iTunes. The process of unlocking a passcode is pretty much similar to other software out there.
But since it requires iTunes in order to be able to passcode bypassed – you might be better off using iTunes and following the official Apple instructions on how to wipe your iPhone.
I would personally leave this software for users who might be facing both issues: unknown passcode and locked iCloud as iCloudin is most efficient at unlocking the iCloud.
Price
It is completely free to use, no premium option at all.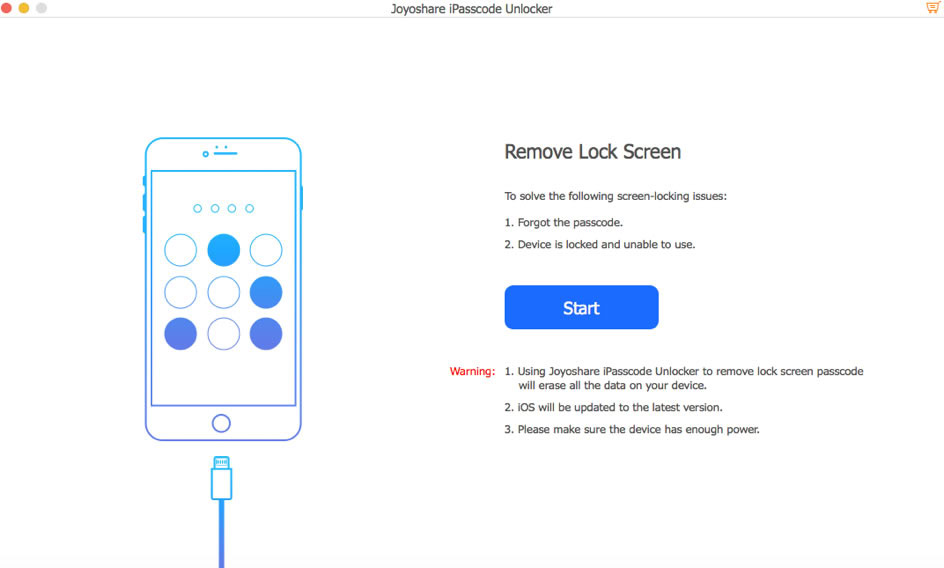 Joyoshare caught my eye because it's software made only for passcode unlocking. Even though it doesn't have any additional features – I was able to unlock 4 passcode types on my iPhone.
All you have to do is install the Joyoshare iPasscode Unlockeron either Windows or Mac OS computer.
Upon installation, you will have a choice and you can either go for a trial free version or for a paid premium version. I tested out the free version, and surprisingly, it has a lot of features you can test.
A paid version is definitely worth the cost, but one thing you should understand is that this software works on the same principle as most of the other unlock software out there.
Therefore, your iPhone will have to be wiped which also includes firmware download & installation. But if you think that no other software will work for your needs – this might not be a bad choice to try out.
The unlocking process is fairly quick and it will be done within 10 minutes. However, I find the firmware download part to take the longest due to the internet connection.
Even the interface is very similar to iMyFone LockWiper – but it's still a pretty efficient software and that's why I had to add it to the list.
Price
Single license supports 1 device – $39.95
Family license supports up to 5 devices – $59.95
Multi-user license supports up to 10 devices – $79.95
5. Using Siri / iCould (Apple Devices)
Technically, you can't unlock your passcode using Siri, but Siri can allow you to still use your iPhone to a certain degree hands-free.
Without unlocking my iPhone, I was able to shuffle through my playlist, take notes, ask questions & get answers, and even make an emergency call.
When it comes down to iCloud- it can't directly help you unlock your passcode, but what it can help you is restoring your device from a backup in your iCloud.
To do this – go to iCloud.com, use your Apple ID to log in, head to 'Find iPhone' and find your iPhone on the map.
When you've found your iPhone on the map, click it and choose 'Erase iPhone'.
This will allow you to reset your iPhone and resync the data without requiring a password.
In case you didn't make a backup using iTunes as I did, iCloud is always a great way to have a backup, just in case.
Price
Siri is free with Apple devices
iCloud is free up to 5 GB
Conclusion
When was the last time you backed up your iPhone? I think now is the right time, whether you know or don't know your passcode.
Why?
As you can see, most of this software will have to wipe your iPhone clean. So if you have a backup of your files, you won't end up losing anything valuable from your iPhone.
Elcomsoft is definitely a true forensic toolkit, and even though it's probably one of the best software out there that can directly bypass your passcode – it comes with a hefty price tag.
Other options aren't that bad either, but you should be patient, do your backup, download firmware, and start the process of passcode unlocking.
Meanwhile, here are some other articles that you might enjoy:
* Readers like you help support TheSweetBits. When you buy something through the links in this article, we may get a small commission at no extra charge to you.