30 Mac Apps That Will Make Your Life (and Work) Much Easier
Most people expect better-quality apps when they move to macOS from Windows or Linux, right? So, to use your Mac without the best apps is like hurting yourself. Of course, every Mac comes with essential apps like Safari, Finder, Mail, and Photos. But they do not cut it when you want to improve your life and work.
To celebrate the beginning of a new year, we have compiled a list of the best Mac apps to help you in life and work. We have chosen 30 apps from different categories like productivity, internet, utilities, etc. It was not an easy list to create, and we do not claim this list is comprehensive.
But these 30 apps have helped us, and we hope they will help you too. We have arranged these apps in no particular order. So, you can explore our brief descriptions and decide whether you need these apps on your Mac.
30 apps to make 2023 your best year ever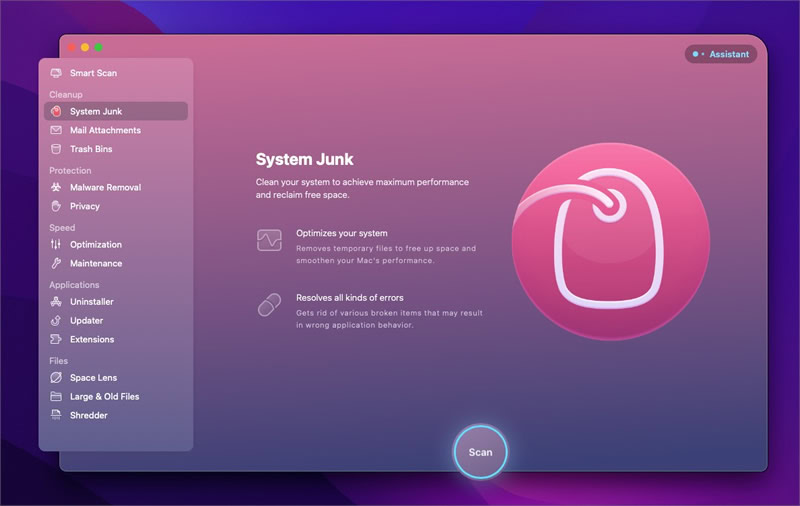 CleanMyMac from MacPaw is the easiest one to recommend on this list. This comprehensive tool will help you clean and optimize your Mac for maximum performance. You do not have to worry about junk files, big apps, unwanted extensions, or malware. You can also use multiple app utilities like the uninstaller, updater, disk space analyzer, privacy inspector, and maintenance suite.
RELATED: How to Use CleanMyMac X? Is It Safe?(Beginner's Guide)
Pricing: starts from $34.99, free trial available.
Get Backup Pro is a Mac-optimized backup software you should check out. Compared to Time Machine, Get Backup Pro offers better control over how you can take backups. For instance, you can have incremental or regular backup sessions. This app will also help you create a bootable clone of your Mac system. More so, it allows you to automate and schedule backup sessions so that you do not have to worry.
Pricing: $19.99, free trial available.
OneMenu does not come from a developer company but offers a great window management system for all Mac devices. If Stage Manager on macOS Ventura has disappointed you, you should try OneMenu. The app has an extremely low software footprint, but packs features like system information and keyboard cleaning. One of my personal favorites, OneMenu, is a real life-saver on a Mac.
Pricing: Free
Do you struggle with low storage space on your Mac? If so, DaisyDisk can help you analyze disk usage in a few seconds. Compared to other space management tools, DaisyDisk is quick and interactive. You can easily understand what is taking up the space and take proper action. This cleaning app also does a great job of purging free space on your Mac.
Pricing: $10, free trial available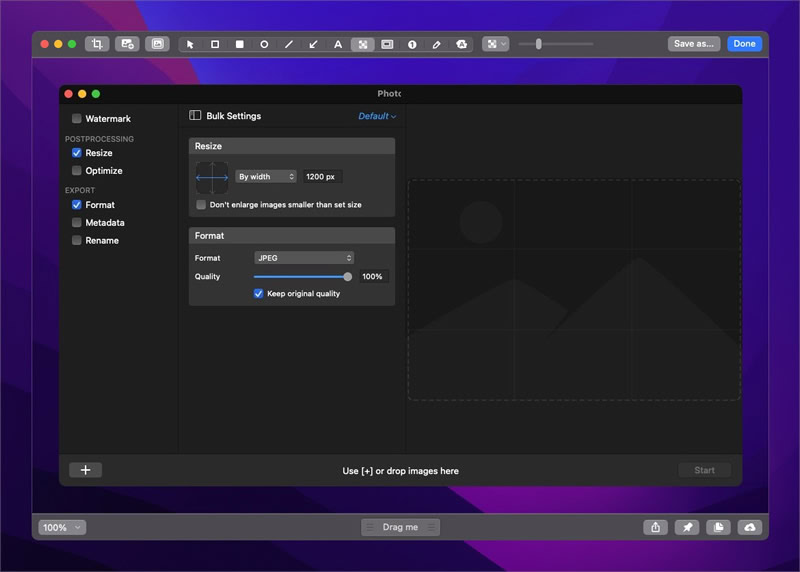 macOS comes with built-in screen capture and recording utility, but it does not always cut it. So, if you like to up your screenshot game, CleanShot X will definitely help you. It integrates so well with macOS that it can easily replace the default screenshot utility. At the same time, the program offers many features, including a well-packed markup and image editing toolkit.
Pricing: $29
Snagit 2023 from TechSmith is a better choice for taking better screenshots and screencasts, especially if you need an extensive editing tool. This Mac app will help you if you want to create professional-quality videos for work or educational purposes. More so, this screen recording app works great with macOS (read our full review on Snagit 2023 here). You can also expect some kind of integration with other TechSmith products.
Pricing: $37.99, free trial available.
Spotlight is a great way to search your Mac, and it has improved with the macOS Ventura release. However, if you need a universal search app on steroids, you should check out Alfred 4. Alfred has remained one of the best Pro options on the market, and the core features of the app are free. Among other things, Alfred 4 will better integrate with your internet services and offer better automation options.
Pricing: Free
It's no secret that the built-in Calendar app on macOS is not great. BusyCal is a great calendar app you should consider as a replacement. In addition to working great with almost every calendar service provider, you get amazing customization options. The calendar app also works with natural language, multiple time zones, and travel time. You can also get its iOS app for a better experience.
Pricing: $49.99, free trial available
RayCast is another launcher app for Mac to improve your productivity. If you want a universal search tool to assist your digital life, you are better off with RayCast. You can expand the possibilities of the app using many of the available extensions. At the same time, the RayCast app does not consume a lot of resources from the Mac. It also works with the Shortcuts app on Mac.
Pricing: Free
It's high time you stop using Safari and Chrome if you want to make your life easier. Arc Browser, a recently-launched browser for Mac, is a great choice for the replacement. Instead of forcing you to create multiple windows and tab groups, Arc Browser creates Spaces and Split-view tabs. You can also use the uber-powerful search bar to easily access your websites, bookmarks, and more.
Pricing: Free
Adobe Photoshop is available for Mac, but you may sometimes need a more optimized photo editor. If you need great help with photo editing, you should check out Pixelmator Pro, which is designed for Mac. You can do everything you do in Photoshop and more. The latest version of this app packs so many AI-based options as well. And, on any day, this photo editing app for Mac will save a lot of time.
Pricing: $19.99
It's one Mac app that you don't have to download if you use the latest version. Freeform is the whiteboard and collaboration app Apple has developed for Mac, iPhone, and iPad. You can use this app to create notes, collaborate with people to share your ideas, and sync your content across devices. If you still have not yet, you should start using it in 2023. You can get the best results if you have an iPad!
Pricing: Free
RELATED: Freeform for iPad, iPhone, and Mac – A Quick Hands-on Review
IINA is the only media player you would need on a Mac. Compared to the built-in media app on Mac or VLC, IINA packs many additional features. You do not have to worry about compatibility, either. This media app can handle almost every media format you throw at it. You also get better control when it comes to subtitles and plugins.
Pricing: Free
Have there been times when you had to keep moving your mouse so that the Mac screen would not go off? With Amphetamine, you can avoid these situations. This app will allow you to keep your Mac awake until you turn it off for a specific period. It is great while watching a movie or when running an important task. And when you do not need the app, it sits silently on your Mac menu bar.
Price: Free
Ulysses has been one of the most popular writing apps for Mac for years. And it retains the position for all the good reasons. If you are looking for a distraction-free environment for creative writing, Ulysses is the best place to go. You can use the app to sync your information with other devices as well. The app also lets you publish and export content to popular platforms and formats.
Pricing: $5.99 per month, free trial available
Ads on the web can be annoying, especially when you use a Mac, right? Well, AdGuard will help you get rid of those annoying ads without installing extensions on all browsers. Because it is a system-level app, you do not have to worry about annoying pop-ups, either. AdGuard for Mac will also keep a number of the ads it is blocking. So, you will know how many annoying banners you have escaped from.
Price: Free
Focus is a productivity-focused timer and distraction-management app that will help you on Mac. The best part is that you do not have to worry about huge set-up screens or other issues. On the other hand, you can manage every aspect of the Focus app from your Mac menu bar. It is also a great option when you want to start a pomodoro timer.
Pricing: $29, free trial available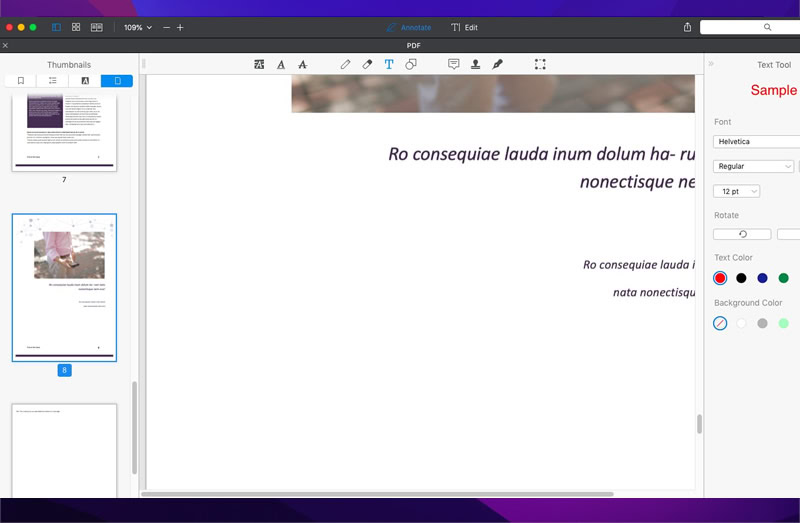 Even though Preview lets you make changes to PDF documents, it is not a fully-fledged PDF editor. On the other hand, PDF Expert is. This app will help you make all kinds of PDF edits and annotations. You can use it to convert your PDF documents into other formats like Word, PowerPoint, and Excel. In the end, PDF Expert is the app you can use for all your PDF needs. Read our full review of PDF Expert here.
Pricing: $6.67 per month, free trial available
No one likes a lengthy menu bar. In addition to taking up all the space, it can be difficult to manage. If you feel the same, you should check out Bartender 4, an app that automatically organizes your Mac menu bar. It always leaves enough room for customization, so you do not have to worry. For instance, you can decide which menu bar items you want to hide, but you can access all these hidden items with a click.
Pricing: $16, free trial available
Notion is more of a web app than a dedicated Mac app, but the Mac app works so well. In case you missed it, Notion is the best way to organize your digital life. You can explore a number of templates and create as many documents as you want. These include journals, resumes, and more. The Notion app for Mac is pretty easy to get started with. We recommend you try it and see how Notion can help you.
Pricing: Free
If you recently shifted from Windows to Mac, you may still need to use some Windows-only apps. This may also happen if your work involves the use of Windows or Linux. Parallels Desktop will help you install Linux or Windows as a virtual device on your Mac. More importantly, once you have installed Windows, you can launch Windows applications just as you open a Mac application.
Pricing: $99.99, free trial available
HandBrake is an open-source video transcoder that you should have on your Mac. This nifty app will help if you want to convert video between possibly every format ever. You can also explore some basic editing tools like cropping. Because it is open source, you do not have to worry about ads or upgrade notifications. And, in case you are wondering, you can use the app on Windows and Linx as well.
Pricing: Free
Krisp is one of the most useful Mac apps that I came across in 2022. This app will help you to bring one of the most needed features: noise cancellation. Once you have set up the app, Krisp will automatically remove background noise from what you record. More importantly, Krisp works with all kinds of apps, including web browsers and GarageBand.
Price: Free
There are so many clipboard managers available for Mac, but CopyClip is our go-to option. If you need great help in tracking your clipboard history, CopyClip will be the best companion. Even though it does not support multimedia content, it works great with text options. Instead of worrying about hotkeys and combinations, you can access the app from your Mac menu bar.
Pricing: Free
Sidecar on macOS allows you to use your iPad screen as an extended display, but it has limitations. So, if you need a more professional way to convert your iPad into a secondary display, you should try Duet Display. Its design and setup are simple, and you can use a wired or wireless connection. At the end of the day, you have better stability and features while using the Mac.
Pricing: $2 per month
Carrot Weather calls itself a weather robot with a personality, and we have to agree with that statement. In comparison to the built-in Weather app, Carrot Weather does a lot more. And you should not worry about setup or management. Once installed, Carrot Weather will provide you with insightful weather data on a regular basis. Sometimes, it can be so accurate that you feel like you are being spied on.
Pricing: $14.99
We'd believe you are living under a rock if you still use a single password for all your internet accounts. And if you have been struggling to remember all those complex passwords, 1Password will help you. This simple password manager for Mac can safely store and auto-fill password information throughout your Mac. It will be the only password you will have to remember for the rest of your life.
Price: $2 per month, free trial available
As you know, macOS does not have a built-in download manager. But Folx can fill in for that role in a great way. This download manager is designed and optimized for Mac and offers maximum performance. It can also help you improve the download speed through multiple connections. You can use the app to download torrents as well.
Pricing: Free
You should try BetterTouchTool if you want to automate your macOS experience. With this handy app, you can automate almost every aspect of your Mac. For instance, you can set up an app to open when you join a WiFi network. But the best thing about this app is that there are endless variables. Depending on the special use cases, BetterTouchTool can make your life easier than ever before.
Pricing: $22, free trial available
If you are not really happy with the built-in Notes app on Mac, you should check out Bear. This simple note-taking app is lightweight but brings a number of features, starting with multi-device sync. You can find the apps for iPhone and iPad and keep everything synced. You can also explore better templates and options to organize your notes. By all means, Bear is an upgrade from Notes.
Pricing: $1.49 per month, free trial available
Some useful Mac tweaks you should try
A better Mac experience is not just about the great apps. Some tweaks to the macOS system can also elevate your Mac experience. Here, we wanted to recommend a few steps you should try — regardless of how new or old you are to the OS.
If you use a Mac with a battery, you should go to Settings -> Battery and enable optimized battery charging. This feature alone will make sure that your MacBook battery stays longer and healthier.
If you want to make your writing easier, you can go to System Preferences -> Text -> and enable the option to 'Add period with double-space'.
You can enable Dictation on Mac, which works with various languages. It can be a great way to type without typing.
Make sure you customize the dock and the menu bar to suit your workflow. For instance, you can set up your Mac to show recently used apps on the dock by default.
iCloud automatically tries to automate storage space. If you want constant access to your iCloud data, you can go to Settings and disable the option called 'Optimize Mac Storage'.
Of course, these are some tweaks that have helped us in life and work. You can also find other tweaks based on your workflow. At the end of the day, contrary to popular opinion, Macs let you customize a lot.
Conclusion
We hope you loved our coverage of the 30 best Mac apps that will make your life and work much easier. As we said, it is not a complete list and is based on general workflows. You may need a different set of apps if you work in a particular field. But if you want to get the best out of your Mac, these 30 apps will definitely help you.
* Readers like you help support TheSweetBits. When you buy something through the links in this article, we may get a small commission at no extra charge to you.