MacBooster vs. MacKeeper vs. CleanMyMac X
Articles • March. 10, 2022
Keeping your Mac protected isn't that challenging if you have the right tool for the job – Mac Optimizers. However, there are many options to choose from, and it can get difficult to make the right choice.
MacBooster, MacKeeper, and CleanMyMac X are all the best optimizer tools for your Mac that you will find on the internet. However, which one ticks the most boxes for you is something that you need to find out.
Note: We aren't comparing the UI and the scan times that the apps take today, as all of them are fairly equal and offer a great experience all around.
So, check the comparison below to understand better the app's pros and cons that will help you find the overall best tool for your Mac.
Feature comparison
1. Performance & Optimization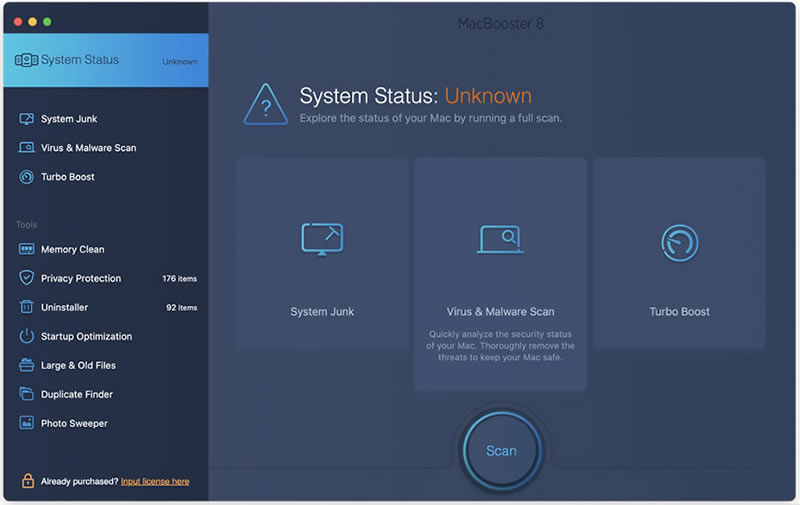 Winner – MacBooster
All the 3 apps have similar tools to help optimize performance. They help reduce the load on the CPU by killing startup and background apps that take up CPU resources and RAM to run.
You have the option to optimize the performance on all the tools with just a single click and clean the RAM using the memory cleaner tool. So, you won't be seeing much difference among all the apps.
However, MacBooster offers slightly better performance optimization than the others, and it also has a real-time boost feature that can get you some extra performance with just a single click. MacBooster has the following tools to optimize your Mac:
Turbo boost: If you need a quick boost of performance while gaming or with any other productivity tasks, then the Turbo Boost feature will be your best pal. It optimizes and boosts your Mac's performance with just a single click, and all you need to do is install MacBooster and use it.
Startup optimization: MacBooster also comes with a startup optimization tool that helps you block all the startup apps that start using resources as soon as you start your Mac. So, this improves overall performance and improves boot times by a lot.
Duplicate Finder: You can also use MacBooster to find duplicate files and clean them in one go. I tested it out, and I was surprised to find that I had GBs of duplicates that I needed to clean.
Photo Sweeper: Do you take a lot of photos but just use the best ones? Well, I do too, and I use MacBooster's "Photo Sweeper" tool to remove all bad-looking or duplicate photos with just a single click.
Disk Defragmentation: MacBooster has a disk defragmentation tool that can help optimize your storage drive for maximum effectiveness
2. Cleaning Tools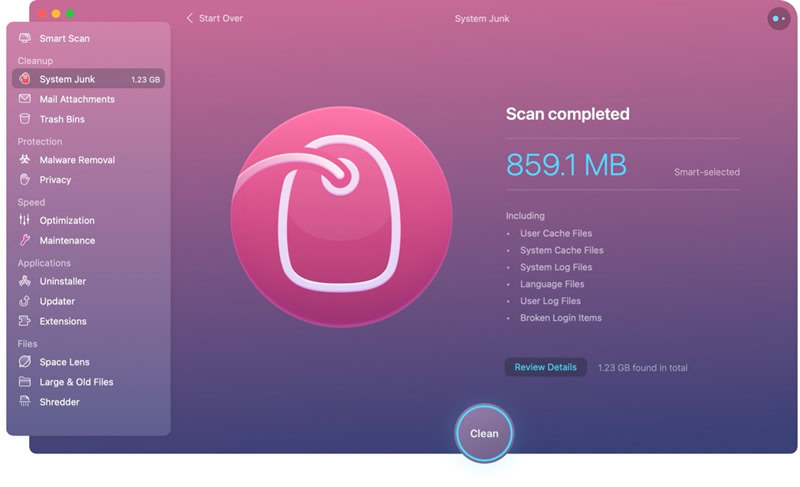 Winner – CleanMyMax X
MacBooster, MacKeeper, and CleanMyMac X all come with tools that can help you remove junk, trash, large, duplicate, and old files easily. However, this is where all the apps deviate a little.
MacKeeper and CleanMyMac X also help clean and remove old or unrequired mail attachments easily with just a single click. But, MacBooster does not have this feature but makes up for it by implementing a "Photo Sweeper" tool that cleans bad-looking or duplicate photos easily.
Though CleanMyMac X performed the best in my testing, it also offered more tools for cleaning, such as:
Versatile Cleaning Tools: CleanMyMac X helps you clean trash files, duplicates, app data, and even extensions. Extension modules are a key part of most Macs, and it comes equipped with plugins, widgets, preference panes, and other supporting services on your Mac. These extensions are quite helpful, but some extensions can really annoy you. So, this will help you remove extensions from Safari, Preferences Panes, Internet Plugins, and Spotlight Plugins.
Space Lens: CleanMyMac X's "Space Lens" helps you get detailed information about your storage drive and how you can improve it for the best performance and capacity.
OS and UI Maintainance: It also helps manage your Mac and improve the overall experience by clearing background apps and maintaining the UI so that you never face any lag.
App Uninstaller: The App Uninstaller tool helps you remove apps and all the user/app data associated with them.
3. Security & Privacy
Winner – MacKeeper
CleanMyMac X loses this round as it doesn't include a dedicated virus cleaner tool. It does help you improve your security in other ways, but that doesn't count for protection against viruses.
But, MacBooster and MacKeeper both come with a dedicated Antivirus tool that can help scan your Mac and get rid of all the viruses that are plaguing your device. MacKeeper also offers better protection and includes many other tools that help you keep your Mac safe. These tools are:
Antivirus tool: This tool comes in handy when your Mac gets infested with random malware or spyware that leaks your data or denies access to processes. So, if you, too, are facing a similar problem or just want to be extra secure from all the malware and spyware floating around on the internet, then use the Antivirus tool.
Ad Blocker: I'm sure that no one likes seeing unnecessary ads if you have already paid a lot for a premium Mac. So, use the "Ad Blocker" tool to help you remove all ad files on your Mac so that you get the best possible experience.
ID guard tool: The ID guard tool scans all your passwords, login data, and other essential data to see if a leak has occurred. It also has a military-grade encryption technique, which essentially makes it a robust tool to use while browsing the internet.It also warns you if any of your passwords get leaked and helps you change that in seconds.
Built-in VPN: It also has a built-in VPN for better online privacy and easy bypassing of geo-blocks.
Pricing comparison
A quick way you can compare all the apps is through their prices. While some apps might charge more for extra features, others would be much more budget-oriented. So, let's take a look at all the pricing options and compare them to see which is a better value.
MacBooster – You can use it for free with a 14-day trial period. After that, it will require $2.49/month for the premium subscription. It works on all macOS devices running on version 10.9 or higher.
MacKeeper – You can also get it for free by using the 30-day trial app. It is compatible with Macs running macOS 10.11 or later and comes with three different pricing plans to choose from:
12-month plan for 4 licenses – $4.15 per month
12-month plan for 1 license – $3.35 per month
1-month plan for 1 license – $14.95 per month
CleanMyMac X – It's compatible with all Macs running macOS 10.10 and higher. You can use CleanMyMac X for free with the trial version or upgrade to the pro version with the following options:
1-year plan – $34.95 (for 1 Mac)
Lifetime plan – $89.95 (for 1 Mac)
Final words
Overall, all the apps performed great. There aren't many disadvantages or differences that would make a massive change in the scores. So, getting any of the apps above would ensure that you'll be able to keep your Mac optimized for everything that you throw at it.
So, choose the apps accordingly:
With that said, we have reached the end of our comparison today, and we hope you have a great time optimizing your Mac and protecting it from all the viruses or malware on the internet.
* Readers like you help support TheSweetBits. When you buy something through the links in this article, we may get a small commission at no extra charge to you.