Not Enough Space to Install macOS Sonoma. How to Fix?
Tips • Updated on Sept. 26, 2023
One thing we don't care about much is the amount of free storage space. This becomes noticeable only when you're trying to install the latest macOS Sonoma update or some other app. It essentially makes you wonder, where did all those GBs go?
Upgrading macOS can prove quite a challenge if you don't have the available storage space. There's a high chance that you're stuck at the "There is not enough free space" error. This is fairly common,
I tried to do the Sonoma update and near the end of the installation i get the message. Then i'm asked to select a startup disk. I've tried rebooted a few times and it always happens. I assume i'll need to do a recovery of some sort.

– Apple Discussions Forum User

I've been attempting to upgrade from macOS Ventura 13.5  to macOS Sonoma 14.0 on an M1 MacBook Pro with insufficient free space resulted in errors that prevented the MacBook Pro from booting. In the installer it says that I have 23.86 GB available, but in reality, I have about 38 GB available. That 38 GB keeps fluctuating too, every time I run it it changes.

– Reddit User
Like them, many users who try to install macOS Sonoma on their Macs are affected.
If you, too, are stuck in the same boat, don't worry, as we've got the perfect fixes for you. So what are you waiting for? Jump straight in and follow the tips below to help solve the error.
How much space do you need to update macOS?
While the latest macOS Sonoma installer takes around 13GB of space, it needs a lot more available space to install the update. While the size is in reference to the public beta release, the final release will also have the same size in most cases. However, you must understand that you need almost 3x storage space to do a clean installation of macOS Sonoma. In this case, your Mac must have around 39GB of space to install the latest macOS update.
However, we recommend keeping more than 40GB free as you never know what lies ahead. So, being a little on the safe side is the way to go.
You can check how much storage space you have available by following the steps below:
Open System Settings
Go to General > Storage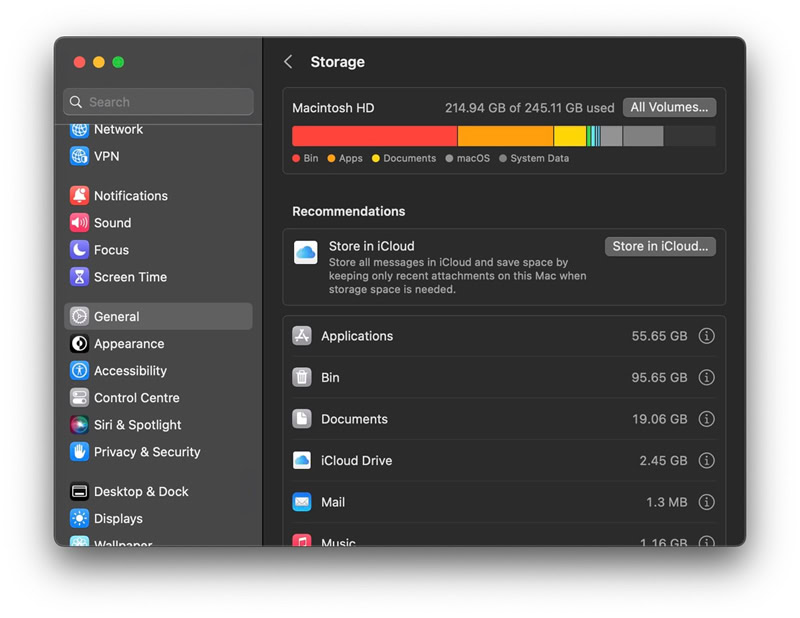 Wait until the system calculates separate categories and indicates the free storage space
Alternatively, to check free space with precision, we suggest using Disk Utility instead. The steps are below:
Open Disk Utility
Select the top level of your boot volume (not the Data volume underneath),
Use its free space number — 76 GB in the screenshot below.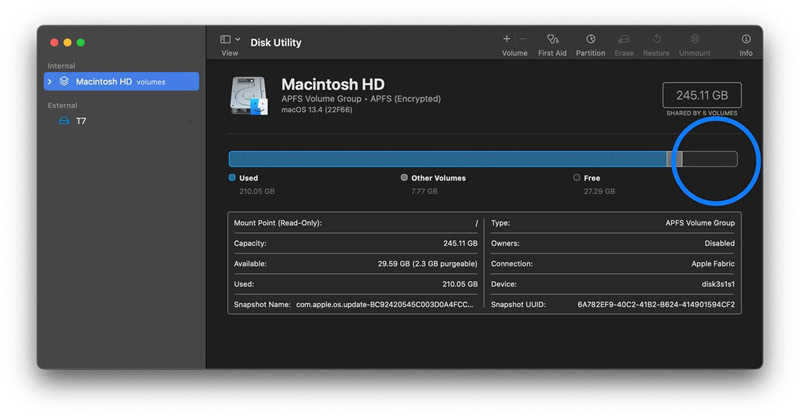 How to free up space on Mac for macOS upgrade?
Assuming you don't have enough space to upgrade your Mac's OS to the latest version, here are some ways to free up your storage space. Of course, it will fix the "not enough space to install macOS" error message.
Note: Before proceeding with any of the steps below, make sure to delete or remove any old backups or files that you don't need. If you know that you have some useless data sitting around, move it to Trash as soon as possible.
However, if you don't have any large files that need deleting, go ahead and use the tips below.
1. Back up first
Our first advice is to make sure to back up all of your systems before upgrading to Sonoma and make at least one full backup of your drive. It's better to be safe rather than sorry, especially where the safety and security of your data are concerned.
And for most backup needs, Mac owners can use Time Machine, a built-in Apple tool found on macOS, that backs up all files to an external hard drive. You can also check out our ultimate guide to Mac backup here if you want to explore third-party options for full-system backups on Mac.
2. Optimize your storage disk
macOS comes with a built-in storage optimization tool that can help scan for and remove the various files such as email attachments, movies, or TV shows that you've watched earlier. It is available in the Storage Settings page.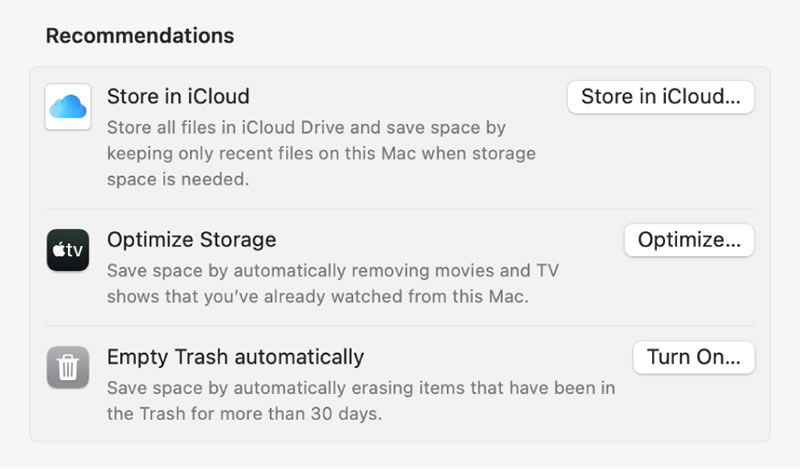 Open System Settings.
Go to General > Storage
Finally, click on "Optimize Storage" and let the process complete. You can also explore specific areas to remove the likes of applications, documents, music, etc.
3. Delete iPhone and iPad backups
The quickest way to gain a lot more free storage space is through deleting backups.
In particular, iPad and iPhone backups can take up a huge chunk of your storage. Here's how you can delete those backups:
Connect your iPhone or iPad to your Mac.
Next, open Finder and locate the device under the "Locations" tab.
Now, select "Manage Backups", as shown in the screenshot above.
Finally, choose a backup and click Delete.
4. Uninstall unused apps
Another option to get some free space is to uninstall old or unused apps.
Yes, we know that it takes time and is not as exciting. However, removing unwanted apps can seriously improve your overall performance and, as a side benefit, clear some of your storage space out.
You can do this by following the steps below: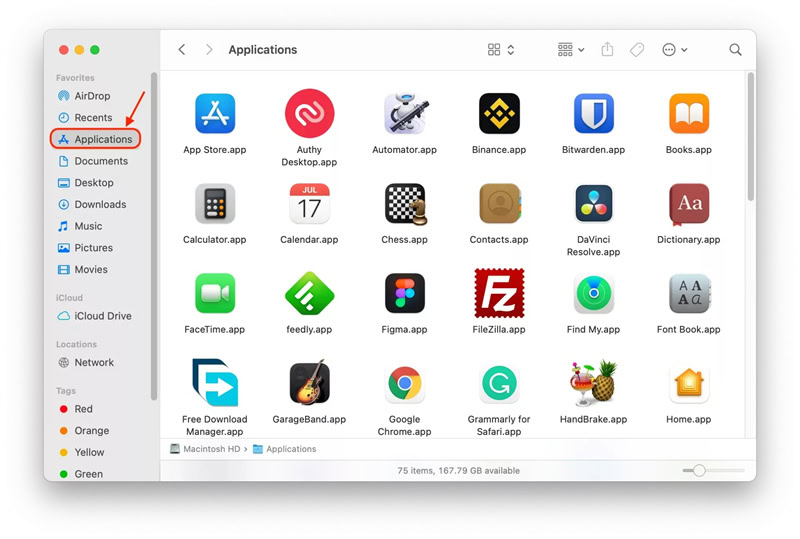 Firstly, go to Finder and select "Applications" from the left tab
Next, look for any old or unused applications you want to remove
Finally, uninstall the app, and voila, you have freed some storage space.
Note: Make sure to optimize your storage disk later on and do a system restart for everything to work smoothly and seamlessly. It is also important to delete the library and support files of an application so that you can free up as much storage space as possible.
5. Clean up the Downloads folder
The next thing you should do is clean the "Downloads" folder. We all just download a lot of stuff and forget about it. So, cleaning it can help save a lot of space and help clean Gigabytes of data. So, the time has come, and you need to delete these files to get some storage space back. Similar to the applications folder, you can do this by:
Firstly, open Finder and go to the "Downloads" folder.
Next, click the "Group" button and select the "Date Added" tab.
Finally, scroll down to the oldest downloads and delete the files that you don't need.
Note: You should also delete any large unused files on other folders, as this will help free up some storage space for your macOS upgrade to work smoothly.
6. Store on iCloud
You can also store your data on iCloud and then start your upgrade process. This is a great way to preserve all your files while the upgrade process is going on. You can easily do this by: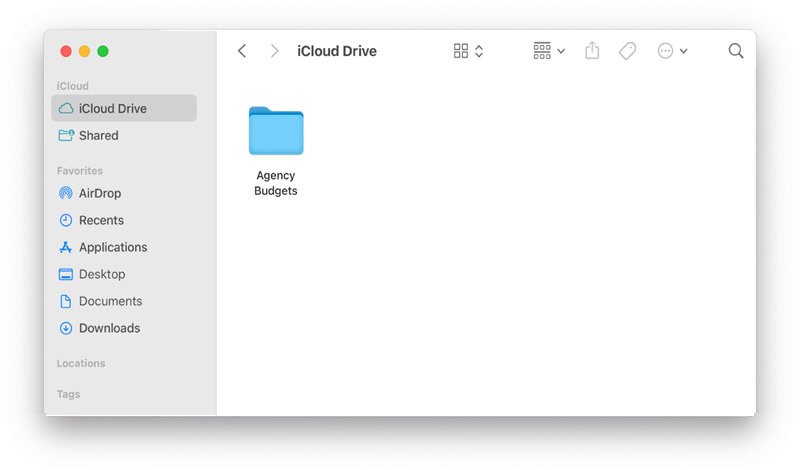 Go to Finder and then look for "iCloud Drive" on the left tab
Now, copy all your files and paste them into the "iCloud Drive" folder
Let the upload be completed, and once that's done, delete the original files on your hard drive and continue with the upgrading process
Note: You need to have an iCloud account already on your Mac for this to work smoothly.
7. Upgrade from external drive
Finally, the last option that you can use to upgrade your Mac's OS is to update it using an external drive.
*Spoiler Warning* The process is lengthy and can get really confusing for some of you. So, I recommend following down the steps to the tiniest bit of detail so that you can successfully upgrade your Mac.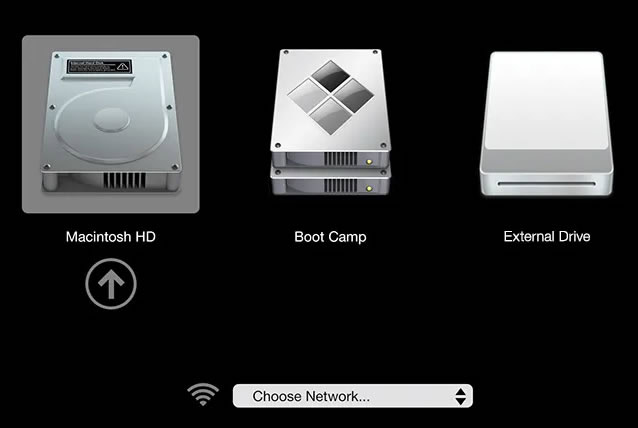 Connect your external drive to your Mac and format it with the "GUID Partition Map" scheme.
Next, download the macOS installer that you want to use from Apple's page
Now, locate the installer on Finder and run it. Next, you need to select your drive as shown in the screenshot above and continue with the on-screen instructions
Finally, reboot your OS and press and hold the power button (Apple Silicon Macs) or the Option key (Intel Macs), and then select the external disk.
This will start the upgrading process, and you can install the latest macOS version from it.
Note: Before you do anything, make a backup. So, if something goes wrong, you can just restore your old system, and everything will be working again. Also, make sure to have a drive with a minimum of 128GB of storage space.
8. Use a third-party cleaner
So, let's say you don't have time to go and delete files one by one. Well, neither do we. So, we use a third-party Mac Cleaning tool to quickly scan through different files and suggest the ones we need to delete.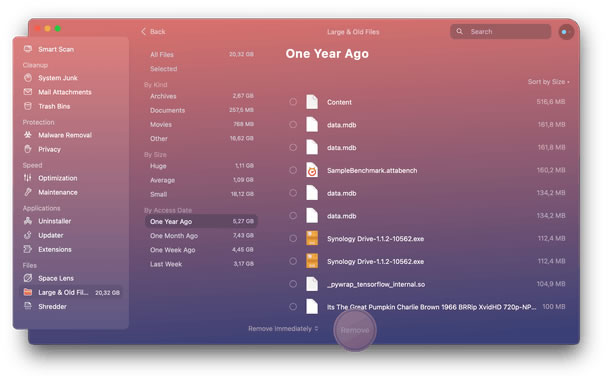 You too can use a tool to do this, and we recommend CleanMyMac X as it works great and has an easy-to-use UI. It can also help clear any system junk files, and you can also use it to uninstall and remove apps and other hidden files.
9. Wait for a new installer
Finally, if you still can't seem to get past the "not enough free space" error while upgrading macOS and even after clearing all the required storage space, you don't know what to do. Then my advice would simply be to wait.
Yes, it is frustrating. I know that, but macOS upgrade installers have been known to be bugged in the past, and it might just be the same case with you. While the latest macOS Sonoma installer seems to be working fine for most people, it can just be a one-off with some devices.
Hence, waiting for Apple to deliver a fix is the only solution, and you would need to wait for it to come out.
Final words
Getting stuck while upgrading your Mac is frustrating. Even more so if the reason is insufficient storage space, generally, you should keep at least 40GB of space free as it allows your OS to function properly and all the features to work smoothly. Of course, more space can make your upgrade to Sonoma easier.
So, clearing out some files and trash is the best way to go ahead. The tips above would surely help you get back on track with your macOS upgrade, and we recommend cleaning out the trash once or twice a month as this helps keep everything organized and avoids trash pileup.
With that said, we have reached the end of our guide today, and we hope that you can now clean your Mac effectively and upgrade it without any errors.
Other featured topics related to macOS